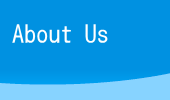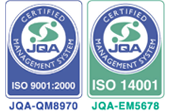 YUKOSYOKAI Co., Ltd
.
■Head Office
2F, F&T Bldg.
2-19-6 Shimomeguro, Meguro-Ku, Tokyo,
153-0064 Japan
PHONE:+81‐3-5437-0055
FAX:81‐3-5437-0056
■Factory in Yokohama
2-4-7 Sachiura, Kanazawa-Ku, Yokohama-Shi, Kanagawa, 236-0003 Japan
PHONE:+81-45-784-7866
FAX:+81‐45-784-7867
■Factory in Fuji
414, Nakazato, Fuji=Shi, Shizuoka,
417-0815 Japan
PHONE:+81-545-34-3635
FAX:+81‐545-38-3991


Many customers have asked us for solution since our foundation because we have always been close to them.
Now we are moving to a manufacturer with our tens of thousands of products and processing technique for custom-made products to meet our customers' needs more efficiently.

The beginning was an encounter of traditional technique and new material. A long time ago, in 1895, a man invented Japan's first rubber cotton belt, by coating crape with rubber. That man, who was the great-grandfather of the present president, set up Hada Store, the predecessor of YUKOSYOKAI.
YUKOSYOKAI has been growing steadily with its extensive product line up, high-quality service and speed. We have done business with many customers. Our long history shows our reliability and trustworthiness. Some of our customers have been keeping business relationship with us since our inception or even before. Our culture to respect a tradition and introduce a new approach will yield products attuned to new user needs and increased customer satisfaction. The founder's spirit of "Challenging everything" has been succeeded for over a hundred years.

We process and sell parts for machines; mainly for automobiles, semiconductors and cellular phones. Our varied lineup consisting of more than tens of thousands of products covers the automotive industry, medical industry, mobile phone industry, etc. Staff's aspirations to challenge a new field has often led to success, for example, the development of the mobile phone industry. Our parts are now applied inside the cellular phone although they are invisible from outside. We handle such a large number of products that we can provide the most suitable ones for a wide range of customers.

We are not just a trading company. We can process the product to the form and condition on request. This processing technique is our most strong point. We choose the item best suited to customer needs from our extesive product lineup, process it on request , and then deliver it to customers. Actually, few company can provide such service. Therefore we receive constant orders by many customers.
All rights reserved.